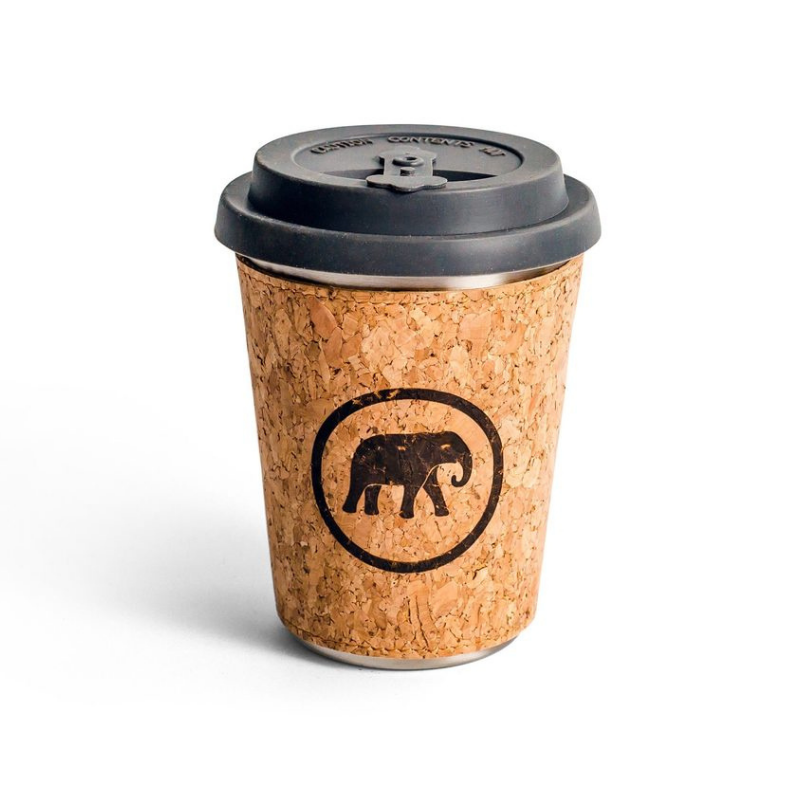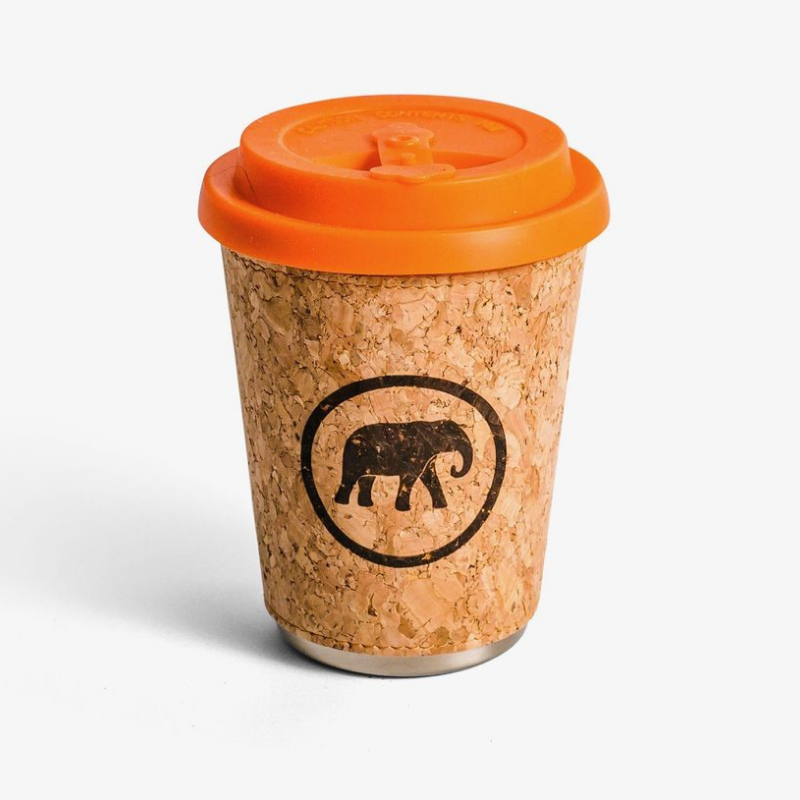 £12.95
£18.50
Cork Coffee Cup
This beautiful cork coffee cup is a stainless steel reusable cup with a silicone lid. 2.5 billion coffee cups are thrown away each year in the UK. 99.75% of all these cups go to landfills. There's an easy fix to this - use a reusable to-go cup!
We took the disposable takeaway cup and replaced all the throw away parts with reusable things to make the simplest, no-nonsense to-go cork coffee cup. You'll never have to use a takeaway cup again :)
Available with orange or grey lid - choose your preferred colour in the drop-down box above.
SPECIFICATIONS:
304 grade stainless steel cork coffee cup - 100% recyclable. Easy to clean, toxin free and practically unbreakable. Good news for a reusable travel cup!

 

Cork Sleeve - The sleeve covers the whole cup so there is no risk of scalding your fingers! A naturally renewable resource, this cork sleeve is responsibly manufactured from a sustainable source of cork. Did you know that harvesting cork actually increases the amount of CO2 taken up by the tree. 
Food-grade Silicone Lid - The silicone lid is a snug fit with a movable stopper, minimising leaks and spills. Durable, and more ocean-friendly than plastic, silicone lasts longer, and stands up better against heat and cold.
DIMENSIONS: Diameter at rim of cup 8cm |  Height (with lid) 12cm | Capacity 350ml | Weight 105g
CARE: The cork sleeve is wipe clean only. Do not submerse in water or put in the dishwasher. A damp cloth with a bit of soap will get rid of spills and stains. Lid and cup dishwasher safe.
This cup is not leakproof or insulated - It is a reusable replacement for a takeaway coffee cup.
SHIPPING DETAILS

Standard UK Shipping - £3.00
Delivery expected within 3-5 working days
Spend £50 on Elephant Box Stainless Steel lunch products for free UK shipping;