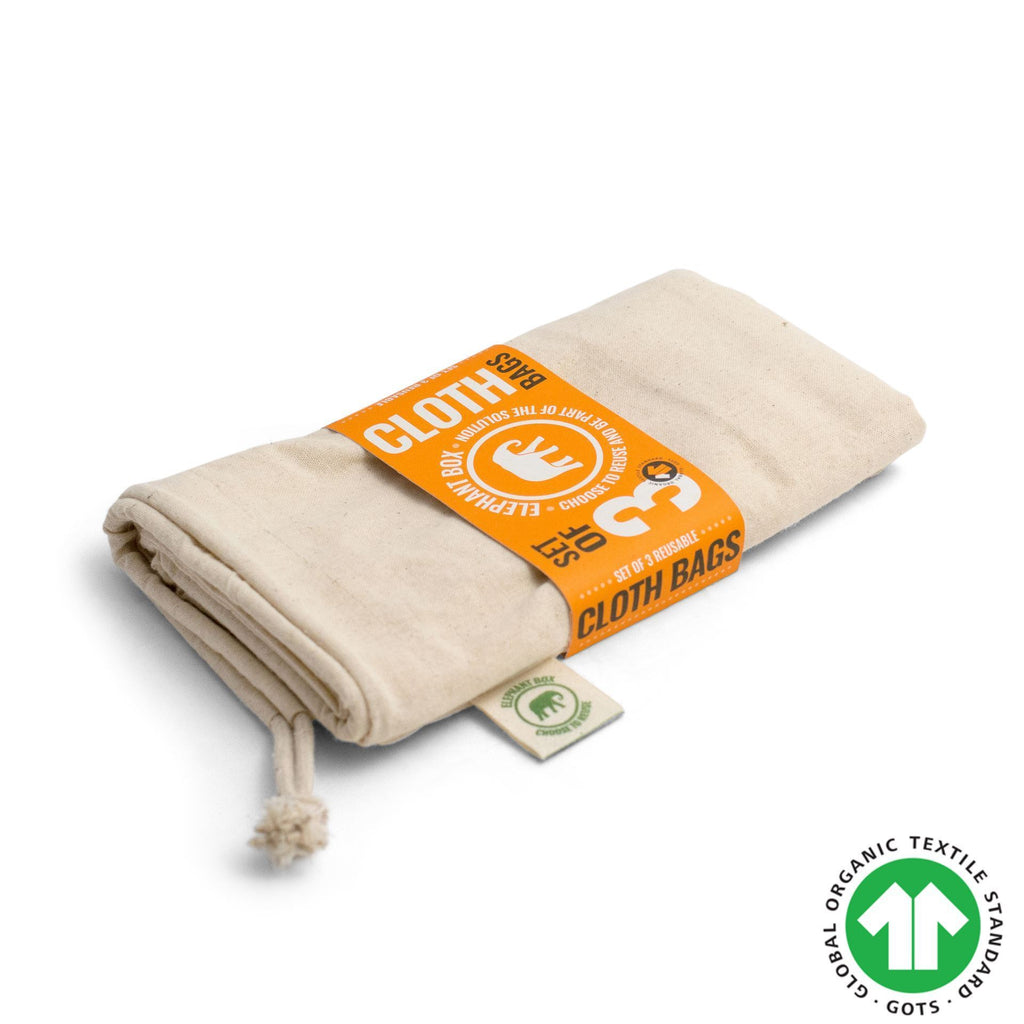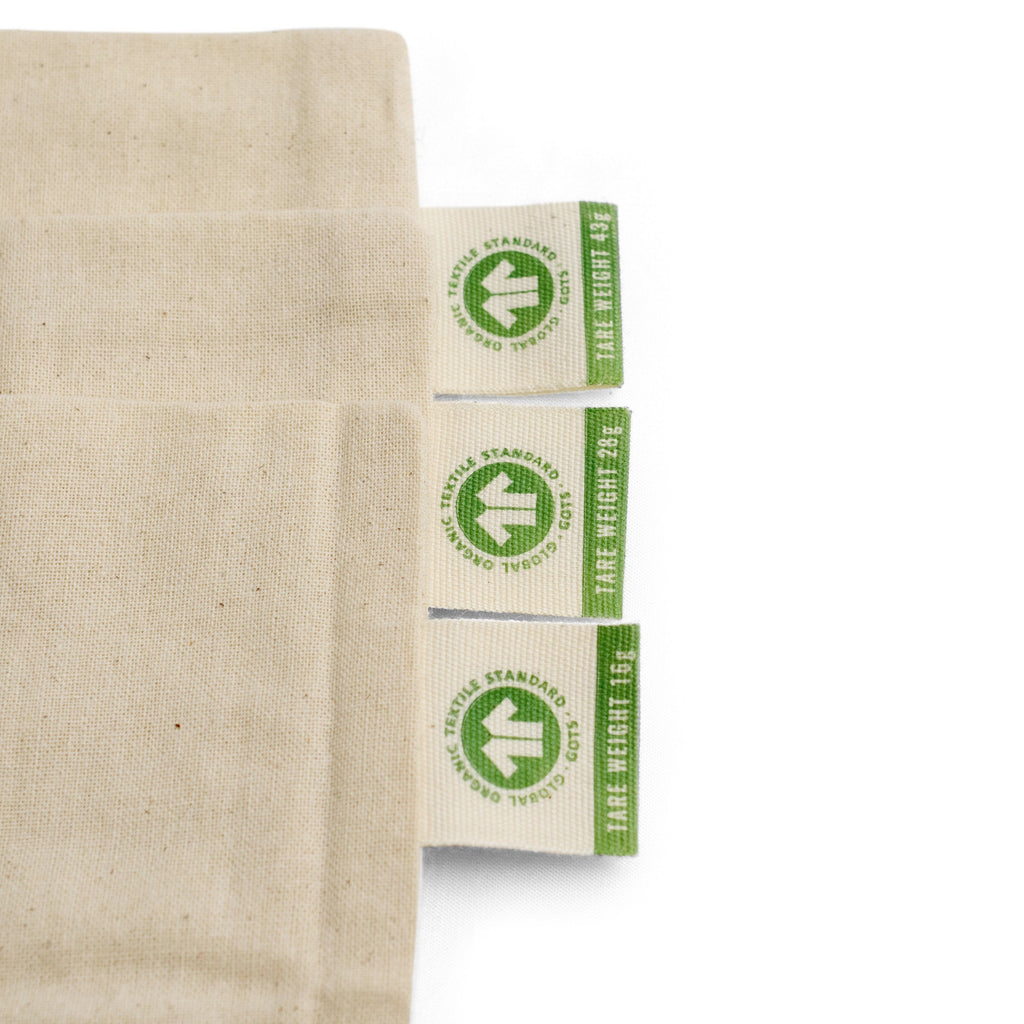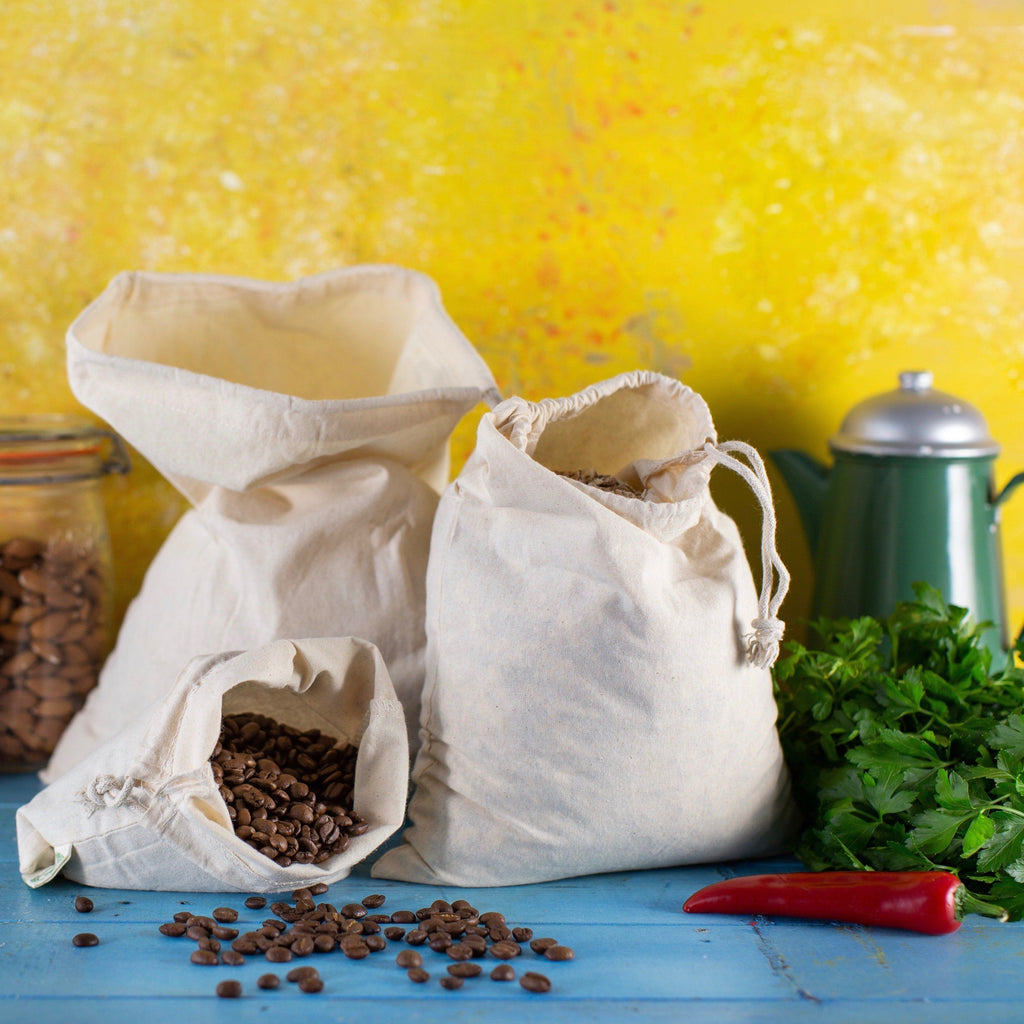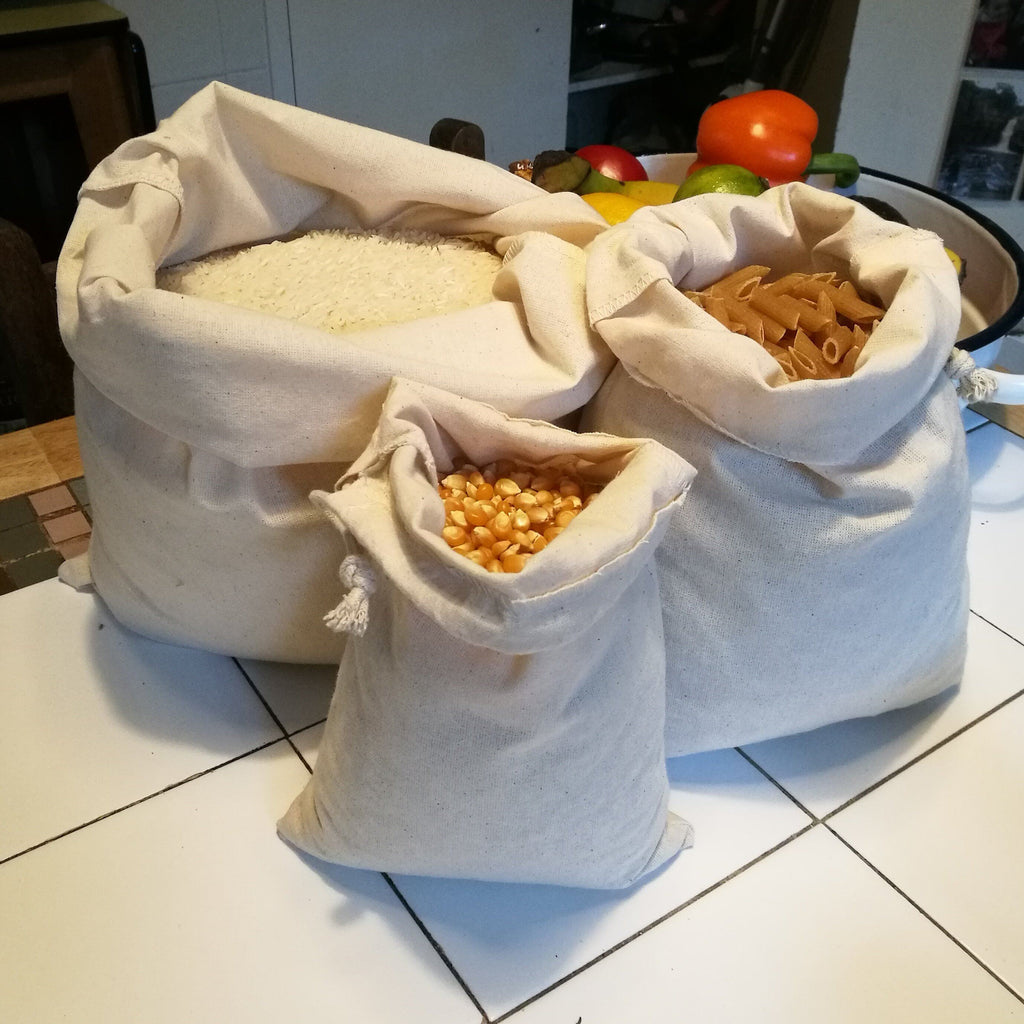 £2.75
£3.00
Organic Cotton Produce Bags (Set of 3)
These organic cotton produce bags are a zero waste essential. They mean you can do away with packaging almost entirely. Here's hoping you have a zero waste shop nearby. These organic cotton produce bags are perfect for filling up your loose dried goods at any zero waste store. They're made using super strong cotton with a fine weave so you can carry oats, rice or flour home without losing any on the way
Made responsibly in India from GOTS certified organic cotton
This pack contains three sized bags - small, medium and large
SPECIFICATIONS:
small (16cm x 22cm) 500g coffee beans, 1kg rice, 1kg popping corn
medium (23 x 28cm) 1kg muesli,1.2kg pasta
large (30 x 36cm) 3kg muesli, 4kg rice
Why we love these cotton bags
Re-usable - you never need another plastic bag again
Strong & durable - useful or storing & carrying more than just  groceries 
Drawstring closure means your lentils will stay put!
These bags are made responsibly in India with GOTS certified cotton - Good for people & the environment
CARE INSTRUCTIONS: As the bags are made from natural material, they may shrink about 10% from the original size. To preserve the lifespan of the bag, wash on a gentle cycle at 30' and line dry.
SHIPPING DETAILS

Standard UK Shipping - £3.00
Delivery expected within 3-5 working days
Spend £50 on Elephant Box Stainless Steel lunch products for free UK shipping;
What is GOTS?
GOTS is the gold standard for sustainable processing of textiles made from organically grown fibres (such as cotton or wool) & is an internationally recognised standard that advocates an environmentally & socially compatible production chain for textiles. To be certified with the GOTS standard, every step of the supply chain, from harvesting through production, processing, manufacturing & labelling is checked. The use of organically cultivated fibres, the exclusion of environmentally harmful or toxic substances & the introduction of a minimum wage are just a small snippet of the binding criteria stipulated by GOTS.