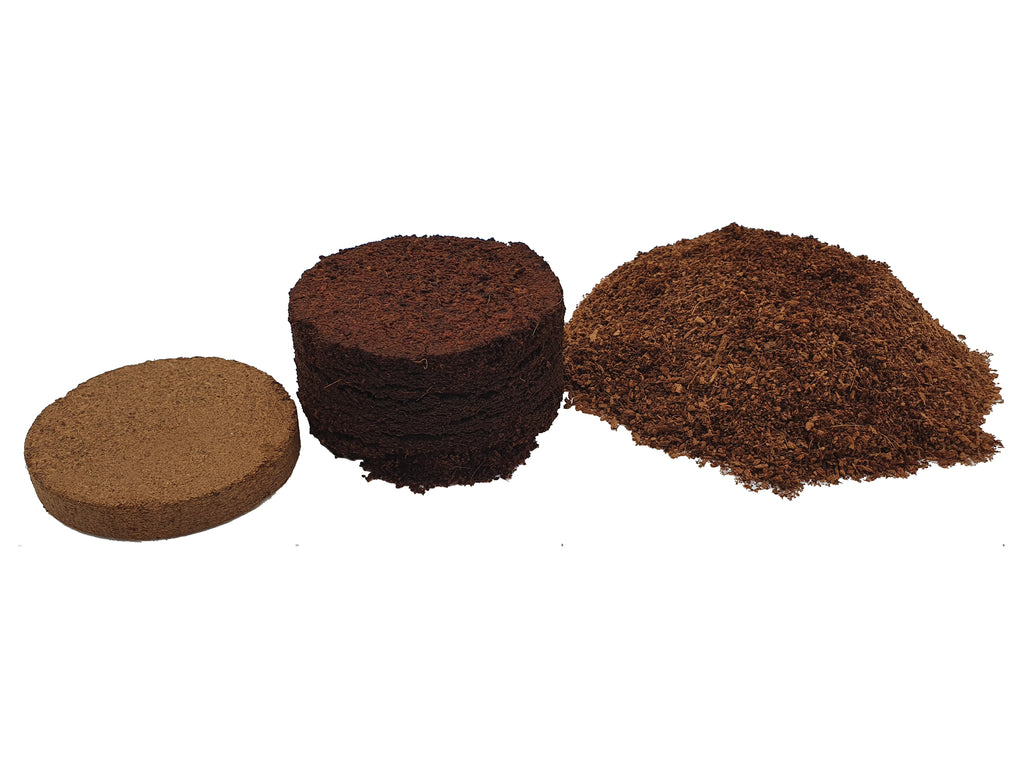 £12.99
£0.00
Coconut Compost Discs
These coconut compost discs are the ultimate convenience for the gardener. The correct amount of potting soil can be made as required. No need to cut up a larger coir brick offered by other companies.  Each coconut compost disk has a volume of 850ml of peat free compost.  This is enough to fill up to 3 x 8cm (3") pots or 10 homemade paper pots made using the paper pot maker. The coconut potting soil is super lightweight at only 900g for the whole 10L. That's less than a big bag of sugar! So no more backbreaking trips to buy large bags of traditional moss peat compost. 
Each 10cm round disc contains approx 850ml of growing medium. That's enough to fill up to 3 x 8cm (3") pots. Just place a coco disk in a container, add warm water and leave it until absorbed and the coir breaks up easily.  You are then ready to fill your trays, pots and containers.
Perfect for Seedlings, Cuttings, Plug Plants and more.
There is no risk of hurting your back lugging heavy compost bags around with our product.  A full 10L of coir compost weighs only 850gs direct delivered to your door.
These would also make a lovely gift for any keen plant lover or garden hobbyist.
** FREE UK SHIPPING**