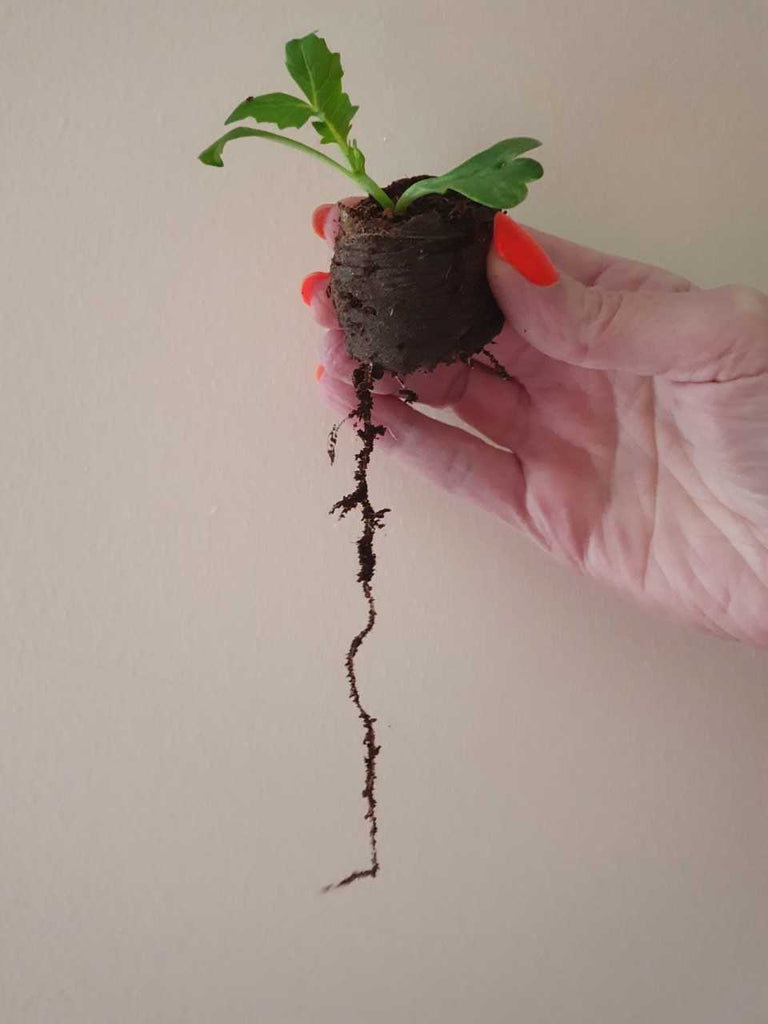 £11.99
£0.00
Coir Compost Pellets
These coir compost pellets are presented in a compostable bag and paper box so no plastic packaging! Each pack contains 50 x 36mm compressed coir compost wrapped in FSC paper. Each coir compost pellet creates the perfect growing environment. 
Growing plants for your indoor or outdoor garden is easy & eco-friendly with these compressed coir compost pellets. Each 36mm round coconut pod is wrapped in FSC paper so will biodegrade completely for healthy, happy plants. Plus like all e-pots products they are presented in compostable plastic free packaging! Coco peat contains organic compounds, is light and airy in texture and has natural disease resistance, resulting in strong root growth.
No more fiddling with loose compost and many pots! Each 36mm round pellet contains enough growing medium to get your plants started. Just place the amount of pellets you need in a waterproof container, add warm water and leave it until liquid is absorbed and the pellets have swelled and are damp. You are then ready to fill your pellets with seeds and cuttings.
Our environmentally friendly coir fibre is made from coconut husks, a waste by-product from the food industry for a sustainable lifestyle. Perfect for Seedlings, Cuttings, Plug Plants and more.
There is no risk of hurting your back lugging heavy compost bags around with our product. The paper card packaging takes up little room in the shed or cupboard. It is clean and non smelling so can easily be used indoors.  Perfect for new and experienced gardeners.
** FREE UK SHIPPING**