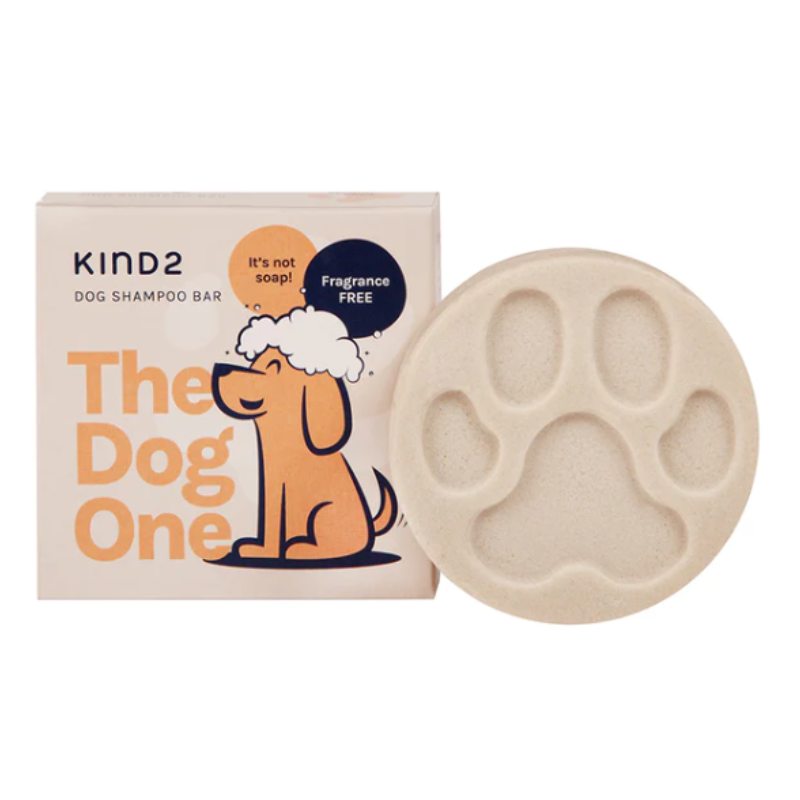 £10.00
£0.00
Dog Shampoo Bar (Various Fragrances)
This dog shampoo bar makes it easy to go plastic-free with the poochies! 
It's so much easier to use than juggling a bottle while holding a wriggling dog – plus this shampoo bar is soap and sulphate free, creating a gentle lather – making it easier to rinse out.
Formulated for a shiny, healthy coat and pH balanced to your dog's skin to minimise irritation and dryness. Shea Butter to nourish and moisturise, with Neem Oil to naturally repel ticks, fleas and other biting insects - plus Lavender Oil for its soothing, calming properties. Also available fragrance-free.
SHIPPING DETAILS

Standard UK Shipping - £3.00
Delivery expected within 3-5 working days
Spend £20 on KIND2 hair care products for free UK shipping;