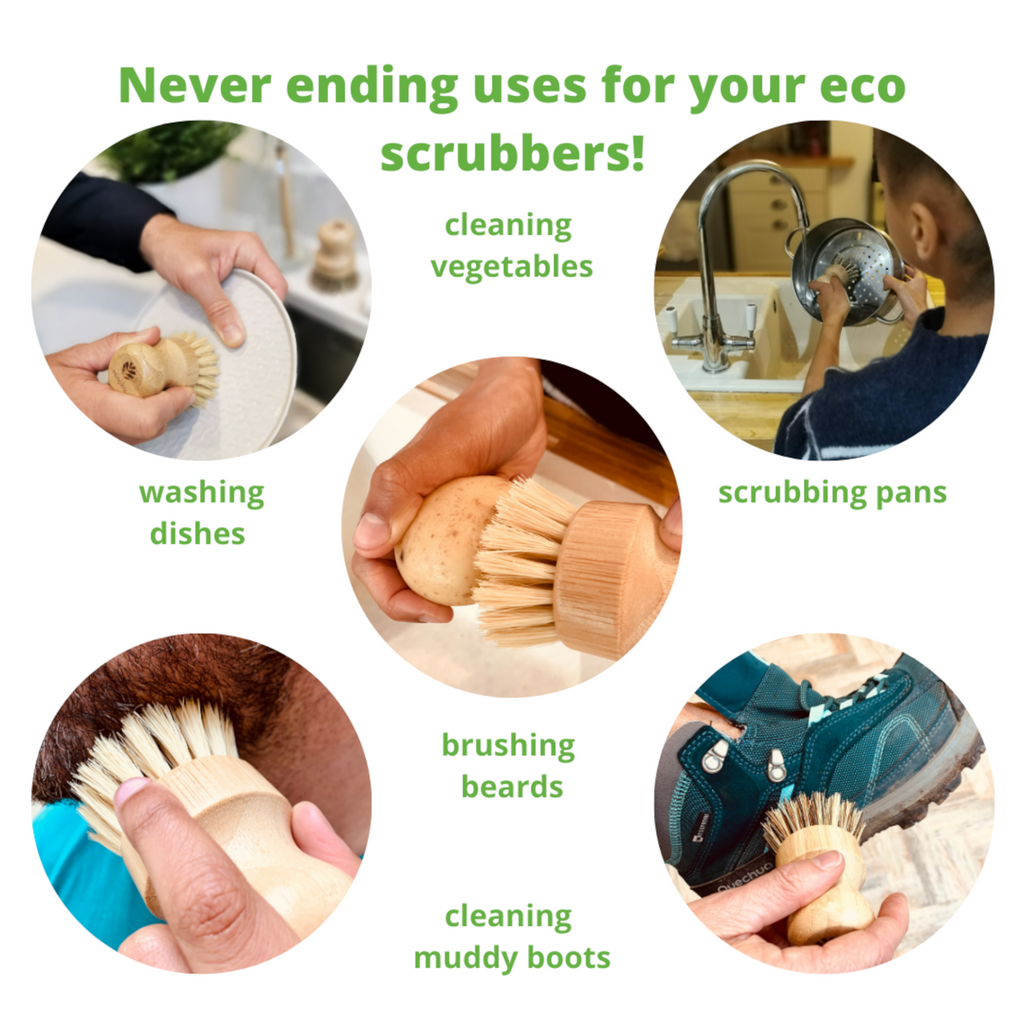 £10.95
£0.00
Cheeky Bamboo Pot Scrubbers (With Eyes)
Washing up will be a little more fun and a lot more eco-friendly with these cheeky bamboo pot scrubbers! They're a must-have for your eco-friendly cleaning routine, and the perfect alternative to synthetic scourers. Sold in a pair, the scrubber with harder bristles can be used for serious scrubbing whilst the softer bristled brush will have multiple uses throughout your home.
These pot scrubbers can tackle pans and clean crockery with ease. But they're not just for washing up – use them for cleaning everything from vegetables, nails, muddy boots and even brushing beards.
The brush is made from sustainable bamboo, one of the fastest growing plants, and friendly to the planet than wood. No nasty pesticides are required to harvest bamboo, which means it doesn't harm the environment. The bristles are made from sisal rather than plastic, which would take hundreds of years to biodegrade.
Each pair is individually engraved with its own cheeky personality!
SHIPPING DETAILS

Standard UK Shipping - £2.95
Delivery expected within 3-5 working days
Spend £20 on ecojiko products for free UK shipping;