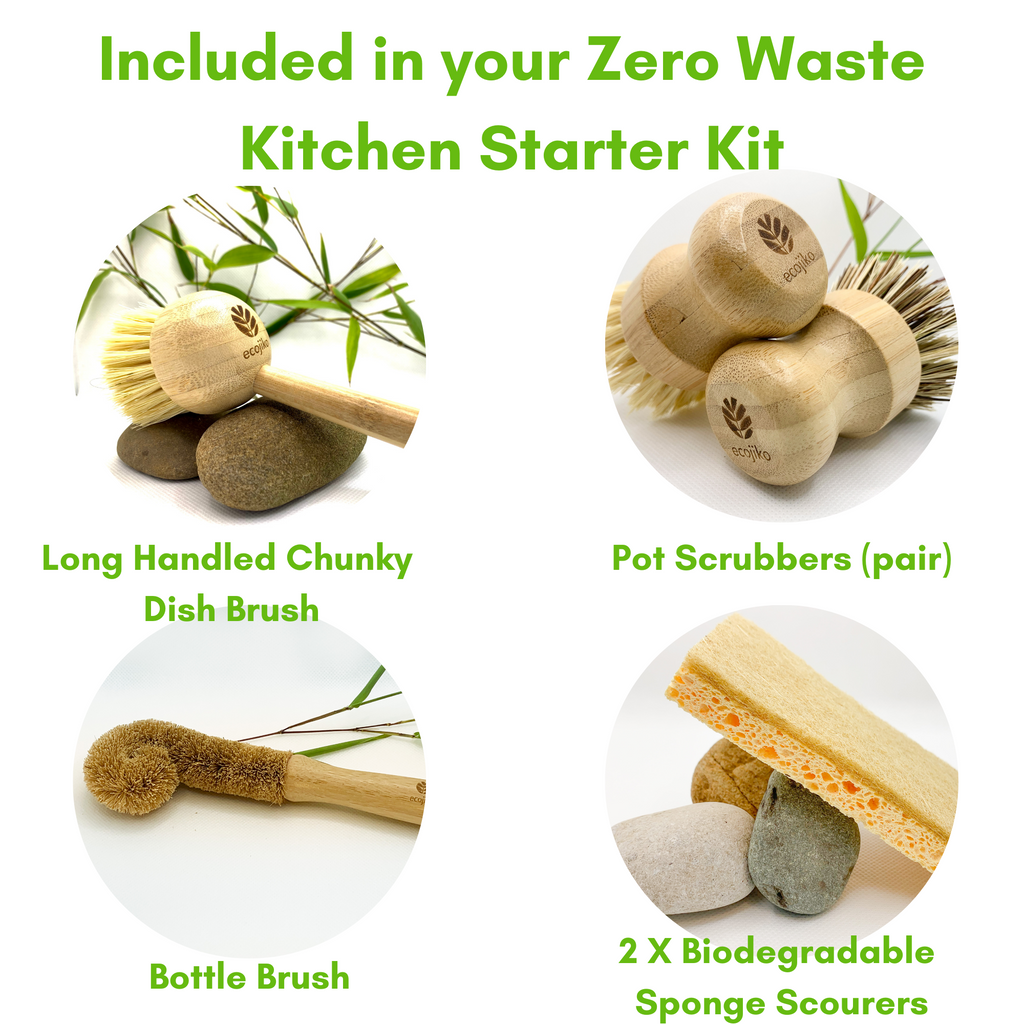 £20.95
£0.00
Zero Waste Kitchen Starter Kit
This zero waste kitchen starter kit is the perfect gift or purchase to start your eco friendly journey or to reduce the use of plastic in your home. The zero waste kitchen starter kit set is lovingly designed so that you can enjoy the retro style, together with the knowledge that your cleaning set is biodegradable and environmentally friendly.
All of the items in the zero waste kitchen starter kit are made from natural, non-plastic materials, which will biodegrade rather than lasting years in landfill.
The pot scrubbers are a perfect eco alternative to your synthetic scourers. They scrub pans and clean crockery with ease. They are not just for washing up either. We also like to use the scrubbers for cleaning everything from vegetables, nails, muddy boots and even brushing beards.
We love to use our coconut bottle brush to clean out empty water bottles, swish out our flasks and occasionally scratch our backs!
Our natural cellulose & sisal sponges are 100% biodegradable and therefore do not leave any traces of microplastics in your waste water. They have a longer life and do not smell pongy like everyday plastic sponges!
As one of the fastest growing sustainable plants, we use bamboo as an alternative to wood. No nasty pesticides are required to harvest the plant, which means it doesn't harm the environment. The bristles are made from coconut and sisal rather than plastic, which would take hundreds of years to biodegrade.
SHIPPING DETAILS

Free UK Shipping 
Delivery expected within 3-5 working days;