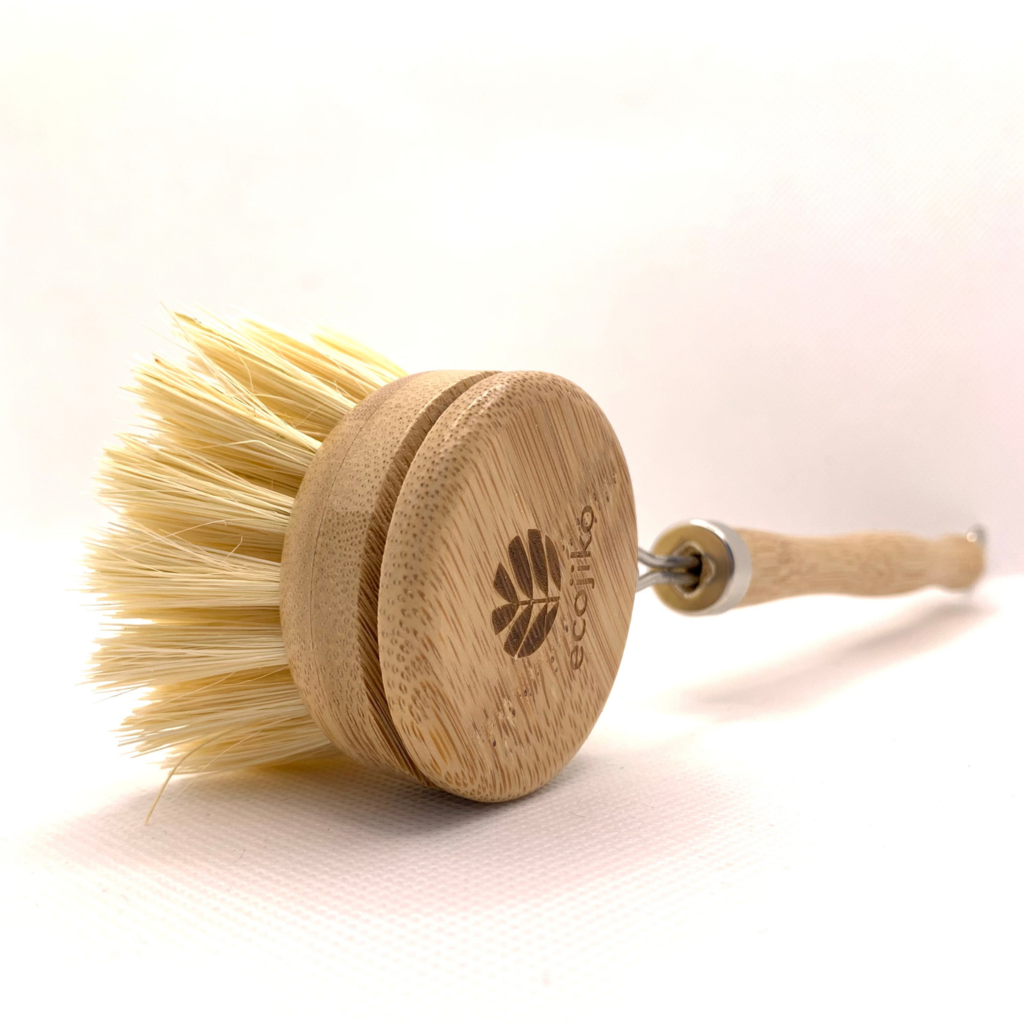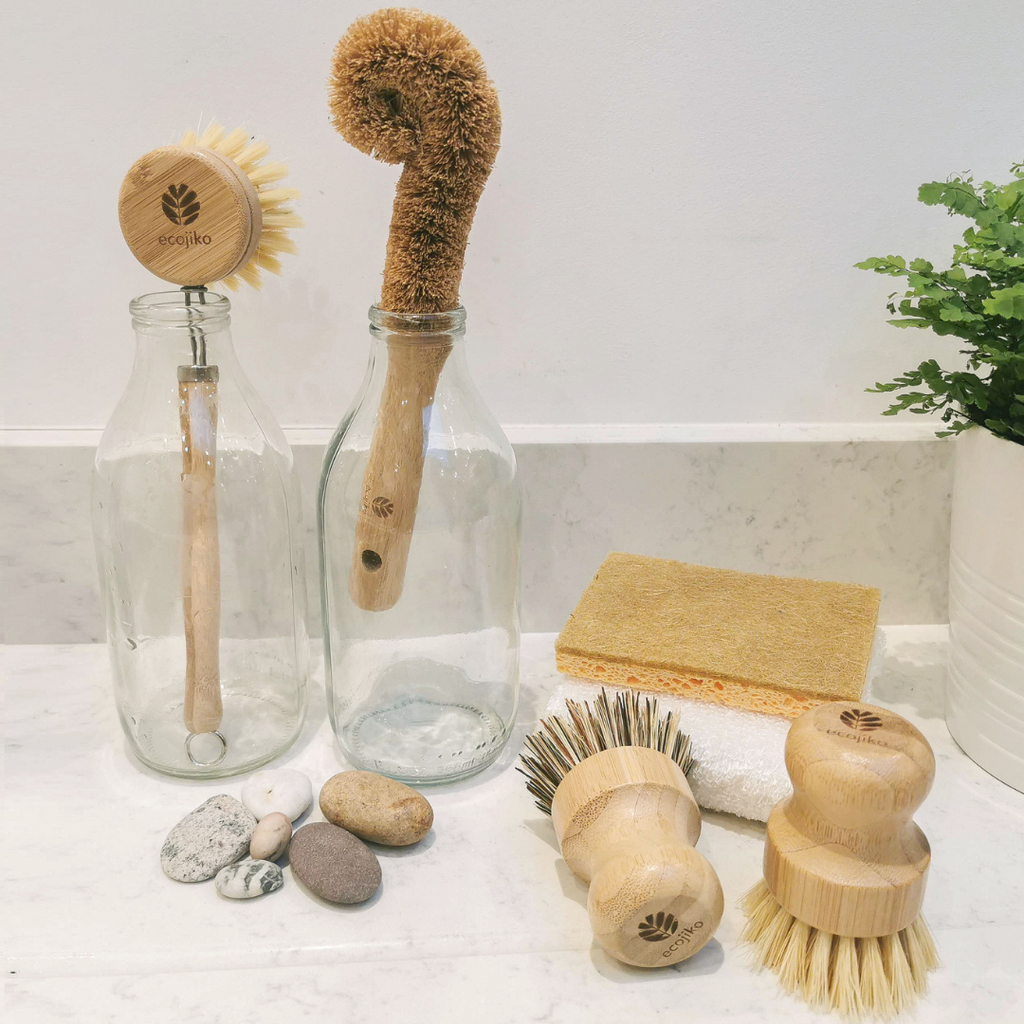 £8.50
£0.00
Bamboo Dish Brush (including Extra Replacement Head)
Ditch that ugly plastic dish brush! This bamboo dish brush is an eco-friendly alternative that will biodegrade naturally. Unlike many of the other brushes on the market, this one has natural, sisal bristles that won't send microplastics down the drain. 
The long-handled design makes this bamboo dish brush easy to use. Once the bristles wear out, you can replace the dish brush head by simply pulling down the small, metal retaining ring and open the arms to slot in the new head. Then just put the used dish brush head in the compost to decompose. This brush comes with one additional head, but you can buy more when needed.
The brush is made from sustainable bamboo, one of the fastest growing plants, and friendly to the planet than wood. No nasty pesticides are required to harvest bamboo, which means it doesn't harm the environment. The bristles are made from sisal rather than plastic, which would take hundreds of years to biodegrade.
SHIPPING DETAILS

Standard UK Shipping - £2.95
Delivery expected within 3-5 working days
Spend £20 on ecojiko products for free UK shipping;